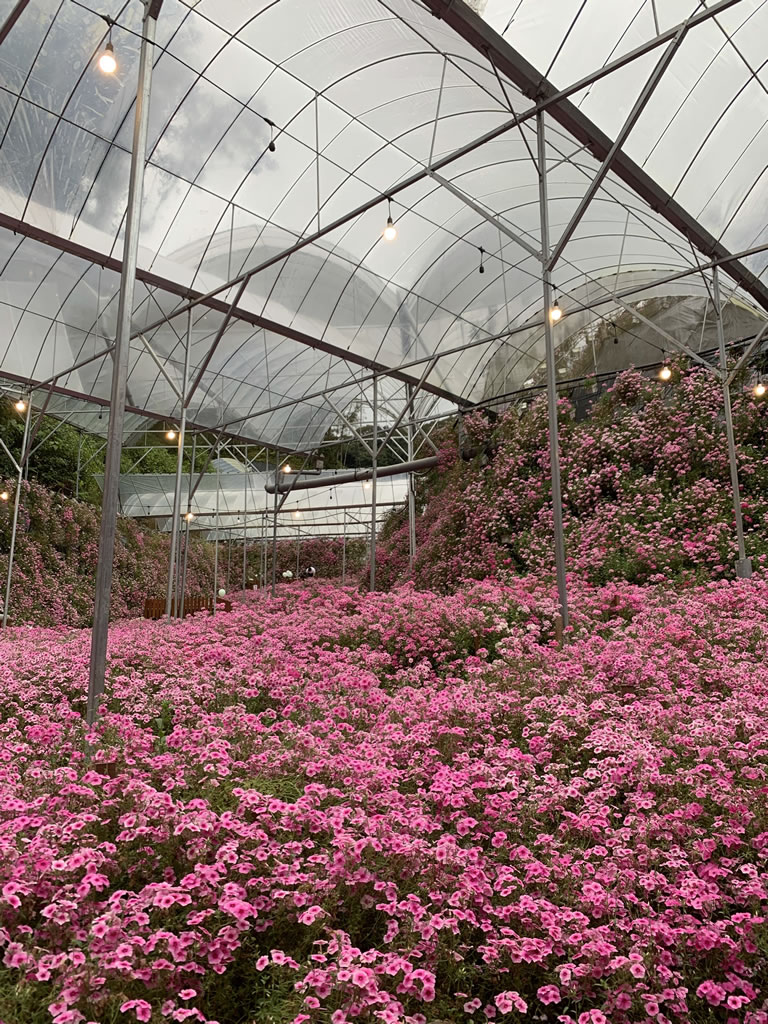 Highlight
Cameron Sakura Garden
A picnic in CH Flora Parks's Sakura Garden is a delightful way to spend a beautiful day surrounded by nature. The vibrant colors of blooming flowers, the fragrance of fresh greenery, and the gentle sound of a nearby fountain create a peaceful and serene atmosphere.
Unique
The Experience
Your picnic basket is filled with all sorts of delicious goodies, from sandwiches to salads, fruits, and sweet treats. Sipping on a refreshing drink, you savor every bite as you take in the beautiful surroundings.
Included Flora Park Entrance Ticket for 2 PAX
Duration: 11:00 am - 13:00 pm (2 hours)
Duration : 15:00 pm - 17:00 pm (2 hours)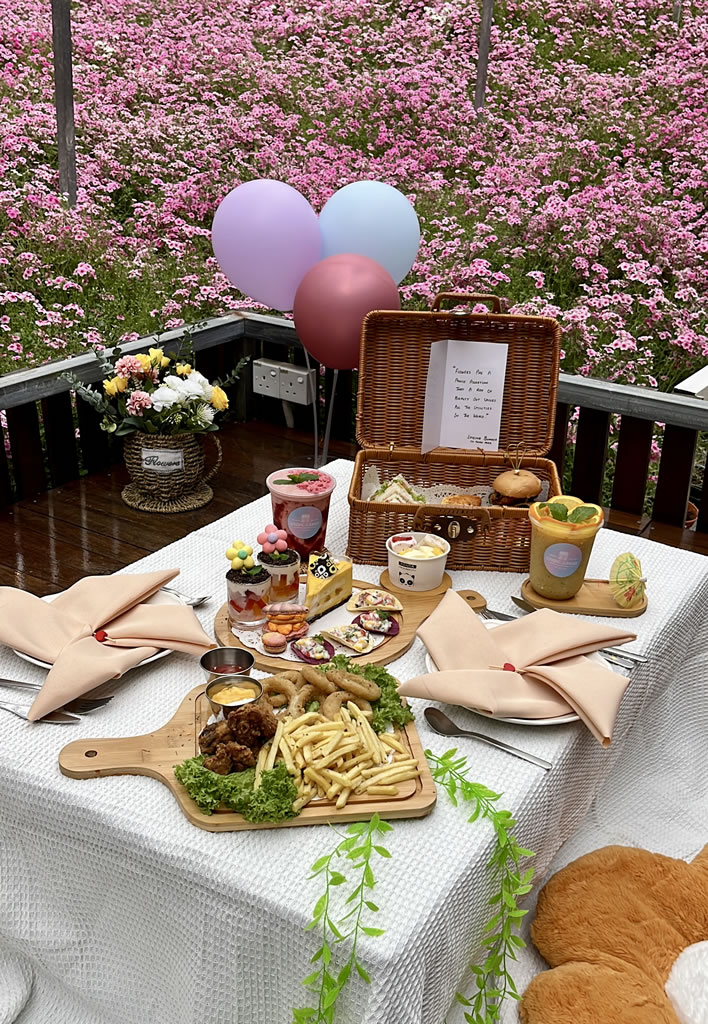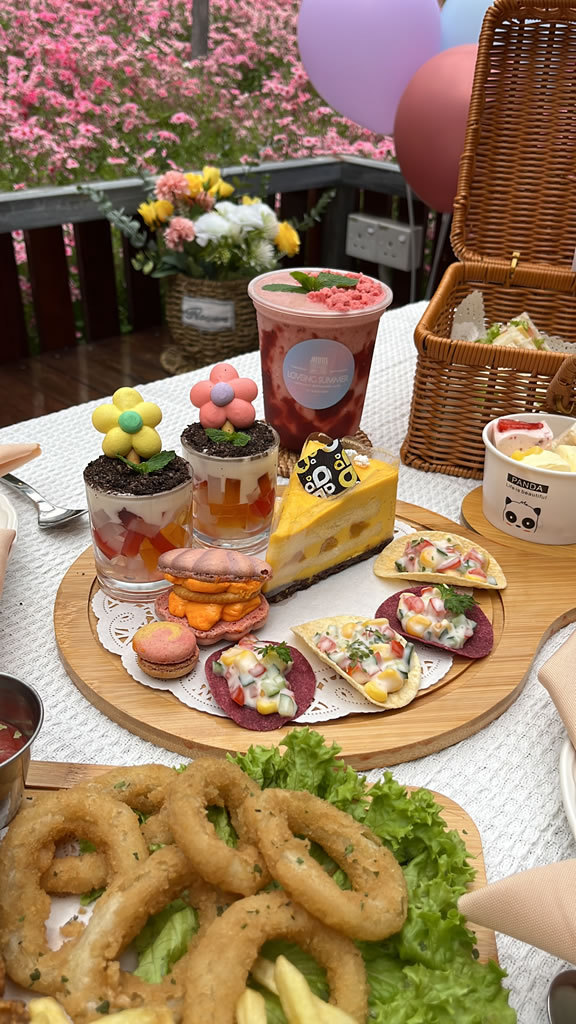 Celebrate
Packages
Whether you're celebrating a special occasion or simply enjoying a lazy day out in nature, a picnic in CH Flora Parks's Sakura Garden is a perfect way to slow down, recharge, and appreciate the beauty of the world around you.
Pick a set menu that's right for you
Menu A
Can't good light moved
Picnic Box
Maxican Wrap
Sushi
Sandwish
Cheesy wedges
Pizza
Marshmallow
BBQ Set
Chicken Sticks
Sausages
Wild mushroom
Prawn
Capsicums
Fish Ball
Crab Stick
Refreshment
Farm Fresh Salad
Fresh Fruit
Passion Fruit Juice
Lemon Rebina
Menu B
Can't good light moved
Foods
Sandwich
Mini Chicken Burger
Special Chip's Salad
Desserts
Scones
Mini French Macaroon
Korean Macaroon
Yogurt Ice Cream Cube
Flowers Meringue Cookies
Mini Tropical Fruits With Jelly Cup
Signature Drinks
Sunny Summer
StrawberryYogurt Frappe
Fresh Fruits
Fresh Cameron Strawberry
Fresh Mango
Fresh Cameron Cherry Tomato
Fresh Oranges
Fresh Cucumber
Snacks
French Fries
Onion Rings
Fried Chicken
Serve with
Chocolate sauce
Strawberry Jam
Butter
Chili sos
Cheese & Mayonnaise sauce
Booking Notice
This package (include entrance fees) only available for 2 Person.
Outside Food is Not Allowed
1 table only available max. 4 person ( include kid )
A gentle reminder,please come earlier cause there might be terrible traffic congestion in Cameron Highland due to holiday.
Our garden is an outdoor planned space which might have INSECTS, please do not place booking if you are concerns with this issue.